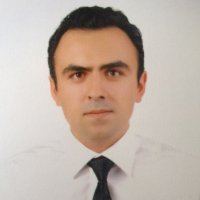 Faruk TERZIOGLU
Infrastructure Responsible Specialist at Cloud Services
Ferah Mahallesi Darı Sokak No:21
Üsküdar\Istanbul
Responsible for effective provisioning, installation/configuration, operation, and maintenance of systems hardware and software and related infrastructure. This individual participates in technical research and development to enable continuing innovation within the infrastructure.
Experienced Infrastructure Specialist with a demonstrated history of working in the computer and network security industry. Skilled in Hypervsior management (Vsphere,Hyper-V,KVM,XEN), Storage, IT Service Management, Cloud Consulting, Windows\Linux Server, Hyperconverged and Blade Server management.
Experience
Ezacıbaşı Bilişim A.Ş
2015-~
Infrastructure Responsible Specialist at Cloud Services
Virtualization 
Design, implement and maintain VMware vSphere infrastructure
Monitor, troubleshoot and capacity planning of vSphere environment
Proactively identify and perform hardware and software upgrades
Evaluate new products and recommends updates and upgrades
Provide technical guidance to other VMware administrators
Server Administration
Performance Tuning: Ensured that assigned systems were engineered, configured and optimized for maximum functionality and availability. Implemented solutions that reduced single points of failure and improved system uptime to 99.9% availability 
Project Management: Led enterprisewide hardware/software installations; oversaw major server upgrade/expansion project that improved network access protection (NAP), terminal services and network performance; and integrated new technologies into existing data-center environments.
Security: Strengthened system/network security and business-continuity planning as a member of company's security incident response team.
Troubleshooting: Rectified many issues by instituting best practices in system log analysis, backups, network operating center security, user account/permissions management and systems/software auditing.
Performed automated system monitoring, verifying the integrity and availability of all hardware, server resources, and reviewing system and application logs
Troubleshoots problems with serversystems, including troubleshooting hardware and software.
Installation, configuration and maintenance of MS SQL server familiy which included New instance installations, , configuration, and troubleshooting 
Installation, configuration and maintenance of MS Exchange included new installations, , configuration, and troubleshooting 
Assist in maintaining overall server and network documentation, process documentation, and network diagrams
Drive innovation and bring new technologies to the business
Assist in developing procedures and processes to ensure that audit and regulatory requirements are met
Arvato Bertelsman
2014-2015
System Administrator
Maintenance and management of VMWare environment
Provisioning, installation/configuration, operation and maintenance of all physical and virtual server environments in a mixed Linux / Microsoft environment
Management, configuration and deployment of SAN and NAS storage
Monitor software and system performance issues, and maintain systems according to requirements
Oversee the technological infrastructure (networks and computer systems) in the organization to ensure optimal performance
Direct and organize IT-related projects
Design the implementation of new systems (including ERP) and provide guidance to management and other staff within the organization
Ensure security and efficiency of IT infrastructure
Koç Sistem A.Ş
2011-2014
Team Leader\System Administrator
I worked at KoçSistem as Team Leader due to Danone Project. Main responsibilities are; management of the team(7 person) and second level IT support, IT infrastructure management, project management, SLA\KPI monitoring and reporting. 
Provisioning, installation/configuration, operation and maintenance of all physical and virtual server environments in a mixed Linux / Microsoft environment
Management, configuration and deployment of SAN and NAS storage
Maintenance and management of VMWare environment
Install new and rebuild existing servers, configuring hardware, peripherals, services, settings, directories, storage, etc. in accordance with standards and project/operational requirements
Research and analyze known system exploits and vulnerabilities to support development and execute vulnerability remediation
Monitor and tune system/server performance
Document policies, procedures and systems architecture
Meteksan Sistem A.Ş
2004-2009
System Support Specialist
Dell,IBM,HP products pre-sales support (Server,backup unit,laptop)
Dell,IBM,HP products after-sales support
Dell,IBM,HP On-site support and installation 
Technical support for "Ziraat Bank" Project
Technical support for "Vakıfbank" Project
Technical support for "Şeker Bank" Project
Technical support for "KKK" Project 
Technical support for "MEB" Project
Technical support for "EGM" Project 
Education
University : Sakarya University –  Internet and network technologies – 2011-2013
High School : Haydarpaşa Industrial and vocational High School 2001-2005 
Primary School: Hattat Ismail Hakkı Primary School 1993-2001 
Foreign Languages
English: Reading: Intermediate, Writing: Intermediate, Speaking: Intermediate 
Certificates
Alibaba Cloud MVP
A+ – Entry-Level Computer Service (CompTIA)
MCTIP Enterprise Administrator
Enterprise Administrator on Windows Server® 2008
Windows Server® 2008 Active Directory, Configuration
Windows Server® 2008 Network Infrastructure, Configuration
Windows Server® 2008 Applications Infrastructure, Configuration
Windows® 7, Configuration
Microsoft Certified Proffessional (MCP)
Microsoft Certified Desktop Support Technicians (MCDST)
Servers – PowerEdge C1100 (DELL-DCSE)
DCSE Alienware M17x R3 (DELL-DCSE)
Foundation 2010 Desktops Certification (DELL-DCSE)
DCSE Precision M4600 and M6600 Certification – Services (DELL-DCSE)
DCSE Alienware M18x (DELL-DCSE)